Happy Easter! It's been awhile, so let's play catch-up.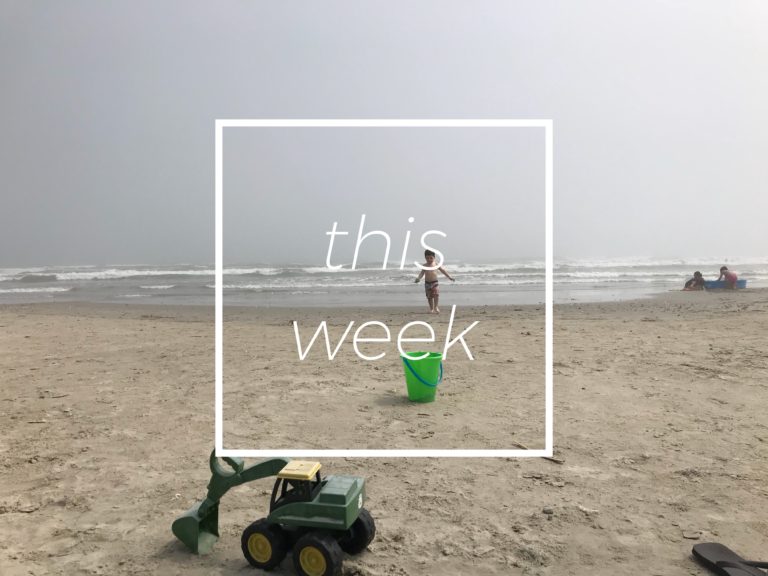 The Boys
Perhaps most importantly, the boys did a bluebonnet mini session this past week. This is a time-honored tradition… of course, my bluebonnet photos from childhood were all taken randomly on the side of the highway and didn't involve a professional photographer or my mother waking up before the sun, but whatever. I can't wait to see them!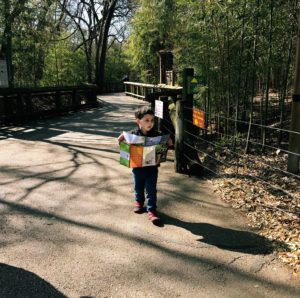 E had a very busy spring break. We went to the Cameron Park Zoo in Waco with my parents on Monday (E fed a giraffe!), Tuesday he went to small aquarium here in Austin with my mom (and dinner at Chik-fil-A), Wednesday we hit up Thinkery and had lunch with his cousins, aunts and Gigi, and Thursday we headed to the coast (more on that later).
We also visited the Texas Memorial Museum this past Friday (since E was off of school), which is on the University of Texas campus and has a whole bunch of dinosaur fossils. The museum was hosting a Paleontology for Preschoolers program and E got to wash a fossil, make a footprint in clay, and draw a picture with a dinosaur stencil. It was very cute and after taking a spin through the museum, we had a picnic lunch outside. (My mom was with us for all of this and I was very glad because the museum turned out to not be super stroller-friendly, as very old buildings often aren't).
L has been excelling at being a baby. We had a stretch of rough sleep (I'm talking waking up every 2 hours– total newborn nonsense), but that's evened out. He still wakes up a bunch, but they tend to be on the front end of the evening, so on a good night, I'll only have to wake up once to feed him, which is perfectly acceptable.
He did great on our trip to the coast. The fact that he has no real schedule yet is sometimes a good thing, since it means we don't have to pay too much attention to timing activities with E. If L gets tired, I can usually figure out a way to get him to sleep for 30 minutes or so (which is about all he sleeps for at home in his crib). He even took a nap in the tent when we went to the beach.
L turned 5 months on the 23rd and promptly rolled from back to front, a new skill that is causing a lot of distress. I'm not sure if he's rolling over without meaning to, or feeling stuck once he's on his stomach (even though he mastered rolling from front to back months ago), but at the beginning, it was often accompanied by tears. He's sitting up pretty well in the high chair and today I felt the very top of a tooth poking through his gum.
L and I started a parent-infant Montessori class last week and it was lovely. It's quite a long drive since it's on the other end of town, but we both enjoyed it so much I'm willing to make the trek. I'm looking forward to having some time each week to 100% focus on him without being distracted by housework, his brother, or anything else.
Exercise
I made it to Stroller Strides twice. I think the weather finally warming up will help me make it more often. And last week's workout was the first where L was pretty content in the stroller and I felt like I actually did most of the workout versus constantly having to stop and tend to him because he was fussing. Incidentally, I didn't start Stroller Strides until E was five months old. He always did great but I wonder if 5 months is the magic number and I just happened to start at a good time with him.
The Artist's Way
I have basically given up on this. Will try again some other time.
Reading/ Watching/ Listening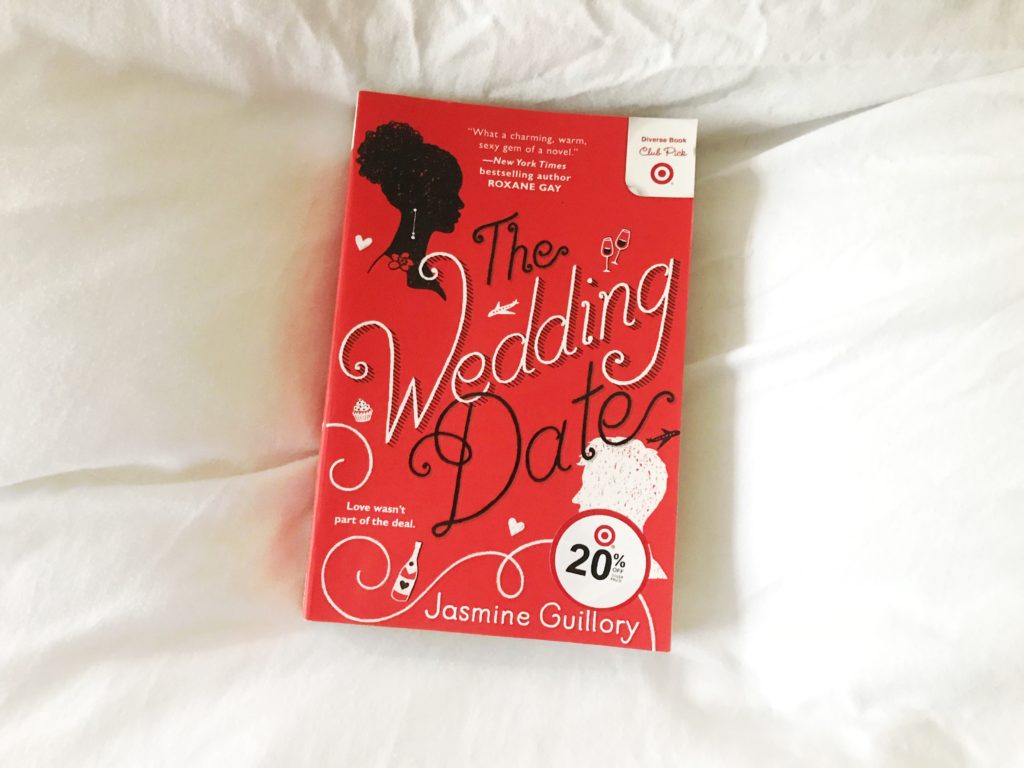 Children Who Are Not Yet Peaceful by Donna Bryant Goertz Written by the founder of Austin Montessori School, this is an interesting look at how a "problem" child can thrive in the right environment. Although her case studies are all early elementary students, I think there are a lot of interesting insights for parents of spirited preschoolers. It's also just a great look at the inner-workings of an elementary Montessori classroom.
Theft by Finding by David Sedaris I finished off the first volume of Sedaris' diaries. The first part dragged a bit, but once I got to the 1990s, I was much more interested.
The Wedding Date by Jasmine Guillory I wanted to love this as much as I loved Roomies, but I didn't. Career-driven Alexa meets pediatric surgeon Drew in a stuck elevator and agrees to be his date to a wedding. Sparks fly, miscommunication happens, and they still end up together (as with any true romance). I enjoyed the book while I was reading it, but was annoyed that Alexa kept commenting on her weight (i.e., telling Drew not to pick her up because she's "too heavy") while also eating a lot of donuts. It just didn't add up. Also, Drew was so ragey. I don't know. It was okay, but it didn't live up to all the hype.
Teaching Montessori in the Home: The Preschool Years by Elizabeth G. Hainstock This is a great resource for DIY-ing Montessori materials.
Other Stuff
Coffee + Crumbs launched their new membership site, Exhale. Highly recommend if you are a mom with a creative side. I'm really enjoying the content and inspiration.
I'm starting Body Back this week and I'm super pumped. I'm looking forward to having a few hours scheduled in every week to focus on myself and trying to get back to a place where my body feels strong and healthy.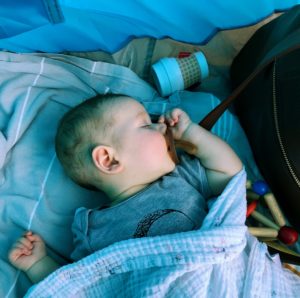 So we went to the coast for part of spring break and it was our first trip to Port Aransas since Hurricane Harvey. I wasn't sure what to expect since we'd had a hard time booking a room (a few of the places we'd stayed previously won't be open until summer). But really, it wasn't bad. You can still see a lot of damage, and there's plenty of construction going on, but it was basically business as usual. We took a short trip since we weren't sure how well the baby would travel, so we drove down Thursday afternoon, spent a few hours on Friday at the beach, and went to Corpus on Saturday for the aquarium before heading home on Sunday. As with any vacation, mistakes were made (E got sunburned), and it was so much work on my part to get us out of town for just a few days. But we already have a trip booked for June, we'll be staying a couple of extra nights, and I'm looking forward to it.
Food
I'm scraping the bottom of the barrel on things to eat for breakfast that fit my dietary restrictions, but I tried a sweet potato breakfast bowl and it was good!
I also made these cinnamon vanilla protein bites (but forgot to add the cinnamon…). I love having these on hand for a snack. Plus it's easy to pop a few into a mason jar and take with me for a snack on the go.
The Week Ahead
Getting back into the groove.